... oder: Wer hat an der Uhr gedreht, ist es wirklich schon so spät ....... Gehen wir also direkt in media res ... und zum ersten Thema der Dezember-Ausgabe der Burda:
Nachtschwärmer
I can't believe that it's already so late in the year and that another month flew by so quickly .....
So let's get into media res ... and start with the first topic of the December issue of BWOF:
Nachtschwärmer

Modell 106:
Das Kleid gefällt mir richtig gut. Mir ist zwar immer schleierhaft, warum die liebe Burdaredaktion glaubt, alle Welt sitze in klitzekleinen Fitzelchen Stoff und aufgerüscht bis zum geht nicht mehr unterm Weihnachtsbaum .... aber für den Sommer finde ich das Kleid toll.



I really like this dress. But i really don't understand why the editorial staff at BWOF believes everyone dresses up in tiny tiny chiffon dresses for Christmas .... but the dress is great. Maybe something for the summer.





Modell 107:
Ich finde das Revers super, die Schulterpatten würde ich allerdings weglassen .... als Weste könnte ich es mir sogar noch besser vorstellen ....



I like the lapels, it's very stylish. But i would omit the epaulettes ... i think it would be even better as a vest ...





Modell 102:
Ja, ich weiß, Geschmäcker sind verschieden .... diesem ganzen Ein-Schulter-Ding kann ich sowieso nix abgewinnen ... und dann dieser schräge Saum und dann auch noch aus Chiffon ... das sieht aus wie ein Fähnchen im Winde .... also, neee ... das geht ja mal gar nicht ....



I know, it's all a matter of taste ... but i'm not so much into this one-shoulder-thing .... and this asymmetric seam ... and made in chiffon .... this looks so cheap ..... something i really don't like .....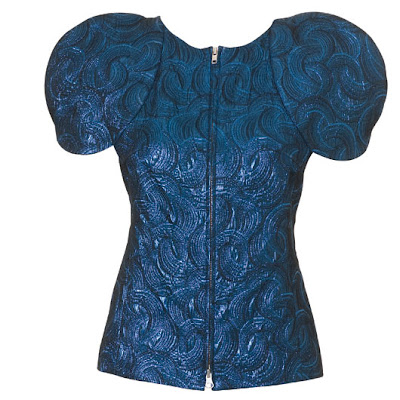 Modell 108:
Liebe Burdaredaktion, was für ein Joan-Collins-Gedächtnis-Jäckchen ist denn bitte das? Würde irgendwer in der Redaktion in so etwas in nüchternem Zustand und bei Tageslicht auf die Strasse gehen und sich darin auch noch gut fühlen?



Dear Burda, what kind of Joan-Collins commemoration-jacket is this? Is there anybody in your staff who would wear it in a non-alcoholized state ... at daylight ... in public ... and feeling comfortable?






Modell 102:
Den Mantel finde ich spitze ... allerdings nicht in der Länge ... das würde mich mit meinen knapp 1,5m Körpergröße wie einen Zwerg wirken lassen, aber in einer anderen Länge durchaus vorstellbar. Stehkragen und Schnitt gefallen mir sehr gut ... allerdings zweifel ich immer an der Prakikabilität von 3/4 Ärmeln.

T

his coat looks great ... i would sew it in a different length ... with my size i would look like a dwarf. I like the lines and the collar ... but i'm not sure about the 3/4 sleeves ... i don't know if this is working here in german winter time.





Modell 119:
Dieses Modell hat es auf meine imaginäre To-Sew-Liste geschafft. Die Wickeljacke sieht total kuschelig und gemütlich aus und passt bestimmt super zu Kleidchen und Stiefeln oder einfach nur zur Jeans. Da werde ich wohl mal einen auf Lieschen Müller machen ... denn auch der Stoff gefällt mir genau in der Farbe.



This one made it to my imaginary to-sew-list. This wrap-jacket looks comfy and cosy und will look great with a dress and boots as well as with jeans or pants. I like it in this color and in this fabric.





Nachdem wir uns zu Hause also eingepuppt haben, geht es

Ab nach draußen

:

After some Cocooning at home, let's get

outside:




Modell 110 bzw. 111:
Die Jacke finde ich ganz gut. Die könnte ich mir gut aus Sweatshirt-Fleece vorstellen.



I can imagine this jacket in a warm and comfy sweatshirt fleece.




Modell 134:
Ohne zu viel vorwegnehmen zu wollen: Ein kuscheliger Kapuzenpulli für meinen Liebsten steht momentan ganz oben auf meiner To-Sew-Liste. Da kommt dieser Schnitt also genau zum rechten Zeitpunkt!



Without giving away too much: Next on my list is a hoodie for my DH. So this pattern is right in time!



Das nächste Thema verspricht einen Glanzvollen Auftritt ... für mich ist jedoch nichts dabei.



The next topic are clothes to celebrate Christmas ... nothing that i like.



In der Rubrik Aus 1 mach 4 dreht es sich dieses Mal um Capes. Zum einen denke ich bei Capes immer an frierende Unterarme, auch wenn ich Capes eigentlich immer ganz chic finde. Zum anderen fide ich, gab es schon bessere Schnitte in älteren Heften. Hier also auch nichts für mich.



The next in the list is

Aus 1 mach 4

. This time it's about capes. On the hand hand i always fear cold arms, when i think about capes. Even thoug i really think they're tres chic. On the other hand there have been cape patterns in back issues that i liked more. Again, nothing that appeals to me.





Fazit:

Ein definitives

"

Ja, das näh ich"

und vier "

Vielleicht, mal sehen"

und ein "

Ganz nett, aber nichts für mich"

..... Das ist keine überragende Ausbeute, aber auch nicht schlecht ....

Conclusion:

One "Y

es, i will sew that"

and four "

maybe, let's see

" and one "

nice, but it's not working for me

" ... that's not too bad ....